The Best Flowers for Your Wedding
---
There are so many varieties of flowers to choose from. Since planning a wedding is not an easy task in itself, every bride's worst nightmare is to think of the perfect flowers for her wedding. With choices being endless and so any other things to do, how do you decide on the different kinds of flowers. To make things simple, here's a list of the most popular flowers for your wedding.
Roses all the way
Red roses symbolize eternal love. They are beautiful to look at and smell just as divine. Imagine a bouquet of roses at your wedding. Whether they be in a table setting or designed to look like a cascading waterfall, roses can add an instant romance and ethereal look to your wedding.
The best part about roses is the variety they come i. you could splurge on a all red decoration or go for the graceful and splendid white ones. Add some coquettish charm with peach colored roses or simply defy the senses with light pink ones. Make sure you talk to your florist about the different varieties of roses which could be incorporated in your wedding decorations.
The ethereal tulip
Though tulips may evoke images of Netherlands, this particular flower is native to the land of Persia. T's ancient history makes it a symbol of mystery and elegance. Plus the varieties of colours are simply divine. Tulips can add an instant pick me up to any wedding bouquet and would look just as beautiful in any sort of flower arrangement. If you are looking for an understated yet classy look for your wedding, then tulips can be your best choice.
Lilly of the valley
The divine fragrance of the lily of the valley is unmistakable. These tiny and delicate flowers are available the year round but can be a pretty expensive option. The best thing would be to just keep them for your wedding bouquet and infuse a few floral arrangements with a stem or two only. However, if budget is not an option you could have a divine white wedding consisting for clusters of florets of lily of the valley?
Peonies
The peonies with their large bloom and different colours are beautiful and exquisite to look at. If you are the kind of bride who is bold and bashful then peonies can be a great choice. These would make a lovely looking bouquet and can be used in center piece arrangements as well. Peonies can add a splash of colour to your wedding. If there's a particular color theme to your wedding, you could incorporate peonies of the same colour as well.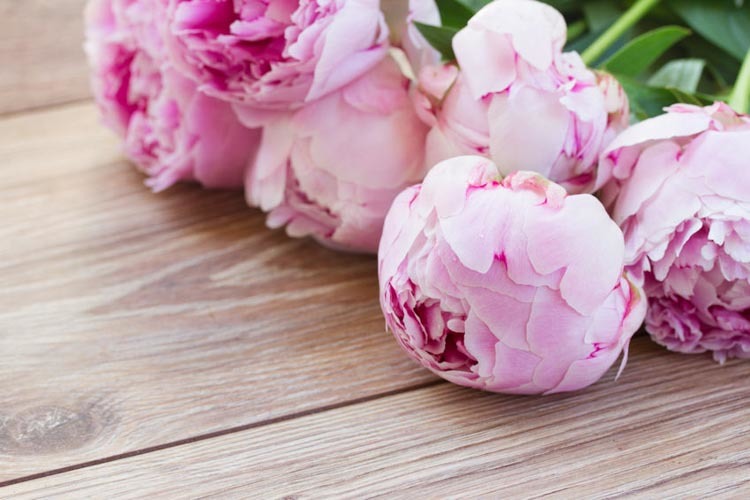 Gardenias
The divine gardenia with its pearly white color is an exquisite flower. Though terribly delicate these flower look wonderful in a bridal bouquet. The splendor ad grace of gardenia, along with its heavy scent can add a touch of class to any wedding. Though keep in mind that gardenias can be pretty expensive.
The above mentioned flowers are some of the most popular choice of brides across the world. Take your pick from these and ensure that your wedding is an affair to remember.